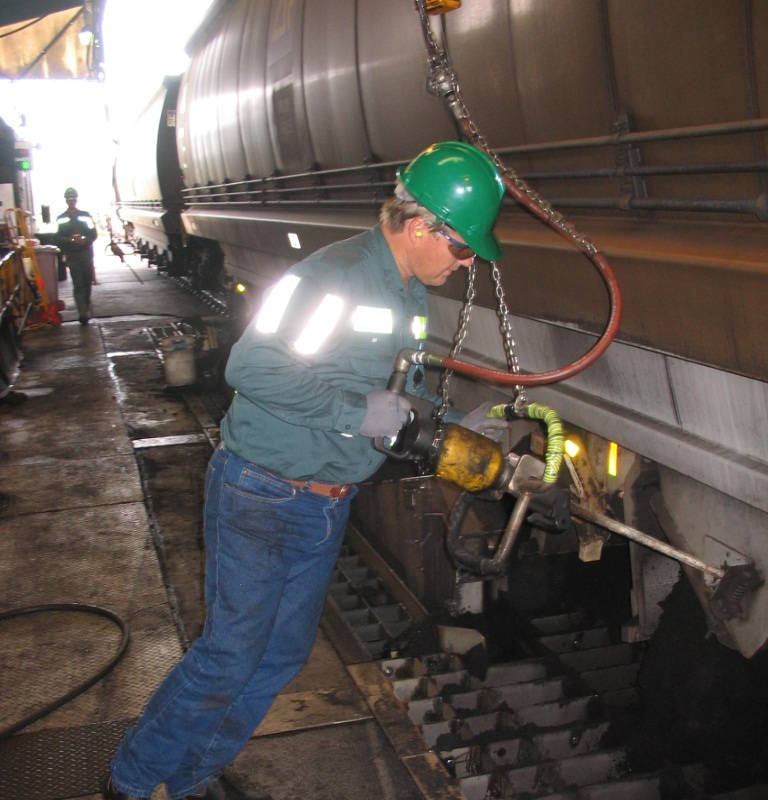 The study of hand-arm vibration and musculoskeletal risks was performed at the rail unloading facility at Dalrymple Bay. Problems included 69% of all injuries being overexertion and primarily affecting the wrists, arms and low back.
The analysis involved collecting detailed data about the postures, forces, durations and triaxial hand-arm vibration values when jackhammering the hatches of coal wagons.
Recommendations made included design changes to jackhammering support equipment, jackhammer storage racks, postures, durations and work organisation and recommendations regarding vibration reducing gloves.
Contact Us For Ergonomics Assistance