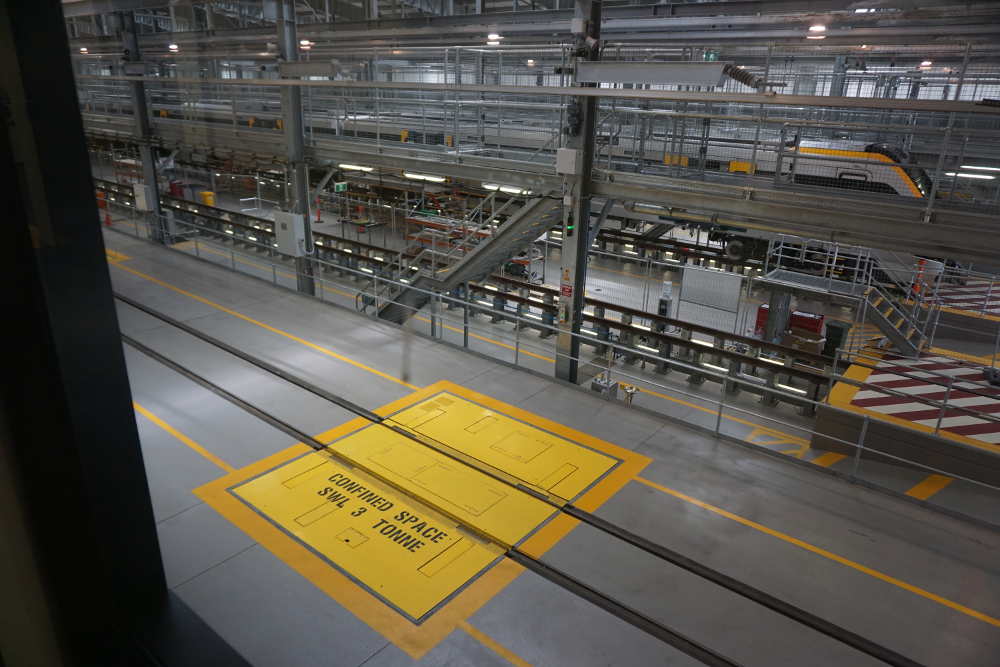 The new maintenance facility for the NGR trains at Wulkuraka required assessment of all walking, climbing and work surfaces in regard to compliance with standards and control of slip and fall risks.
Assessment including sample slip testing as per AS/NZS 4663 using the pendulum tester and measurement of accesses in regard to dimensional compliance and consistency, slopes, highlighting and clearances.
One issue identified was the inconsistency of grit and texture in coatings applied to concrete surfaces where slip resistance fluctuated above and below the standard required. Other aspects analysed related to drainage, rain ingress prevention, risks associated with oil spillage during changeout.
Untreated checkerplate was identified as potential slipping risk if wet or oily as per our own experience and UK research.
Contact Us For Ergonomics Assistance